Click here to visit our Online Store.
Join Our CSA
For individuals and families interested in purchasing our produce, we offer Community Supported Agriculture (CSA) to purchase "shares" of our farm's crop production during a single season. When you become a member of the Bray Grove Farm CSA you are playing an important part in supporting a form of agriculture that is locally centered and sustainable.
What Is A CSA?
A CSA (Community Supported Agriculture) consists of a community of individuals and families who pledge their support through membership to a small, independent farm. Members, or "shareholders" of the CSA become partners with the grower Read More
Wholesale
To inquire about having Bray Grove Farm supply fresh picked produce or our signature stone-ground corn grits and polenta to your restaurant or retail food establishment, or to receive our weekly in-season vegetable list of our farm's offerings, please email or call us. We offer delivery to Chicago and throughout North Central Illinois.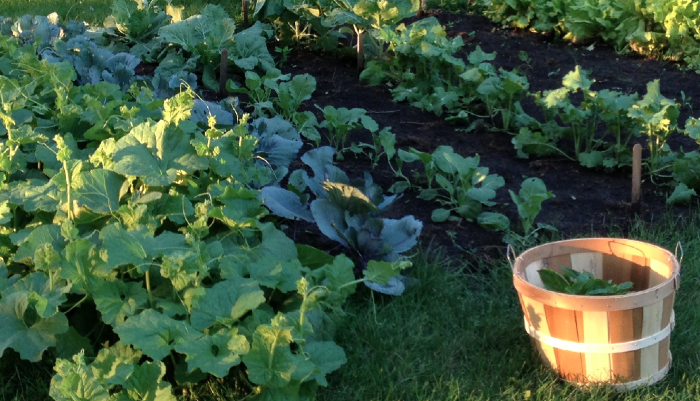 Each season we offer a limited number of subscriptions to share our bounty of fresh, locally grown vegetables and herbs. Our harvest season, which extends for approximately 20 weeks from mid June through late October on average, offers a weekly basket of a variety of fresh produce, direct from our farm.
A single full share box (approximately 1-3/4 grocery bags) is enough to feed a family of 2-4. A partial share box (approximately 1 grocery bag) typically feeds 1-2.

2018 Full Season Pricing (Approximately 20 weeks from mid June - late October.)
Full Share: $650
Partial Share: $470
New! Alternating Week full season shares (Every other week from mid June - late October)
Full Share: $335
Partial Share: $245
To join the Bray Grove Farm CSA, complete the agreement form below. You can mail the agreement and pay with a check or via credit card through our online store. You can contact us for payment plans.
Pick up of CSA shares are on Tuesdays from 2-7pm direct from our farm.
If you coordinate group purchases of six or more full shares, within the Chicagoland and North Central Illinois area, we can work with you to set up a drop off site. Contact us for more information.