Cultivator
Cultivator is an alternative art program, consisting of exhibitions in Chicago and events held at Bray Grove Farm.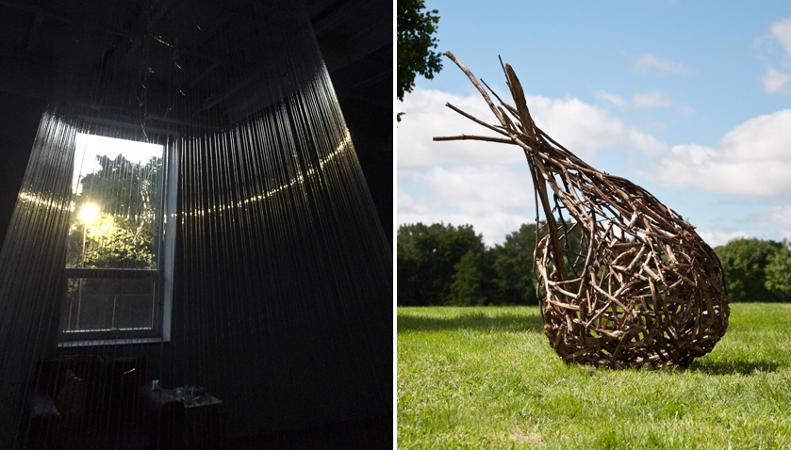 Connie Noyes
Margie Glass Sula
Two Solo Exhibitions - Cultivator at Bray Grove Farm
Sunday September 23, 2018
Cultivator is pleased to present two solo art exhibitions during Bray Grove Farm's Autumn Farm Day.
Connie Noyes will present silence is _______________. Beep, Beep, Beep, creating an emotion-packed installation in our unfinished attic space from the grief and pain she has suffered with the deaths of her husband, her father, and her companion dog. A testament to one's ability to mourn, understand, and live on, her intense, meditative, process-driven installation incites a haunting calmness.
Margie Glass Sula's outdoor installation, Elements, showcases her sensitivity to nature, as her sculptural forms create interactions with materials relevant to Bray Grove Farm. Fallen branches, strands of hair shed from our mules, eggshells from our ducks, and soil slowly handmade into clay, are among the elements the artist thoughtfully applies to her sculptures. Sited throughout the farm, we look forward to experiencing her art and its conversation with the land.

More about Connie Noyes - silence is _______________. Beep, Beep, Beep.
More about Margie Glass Sula - Elements