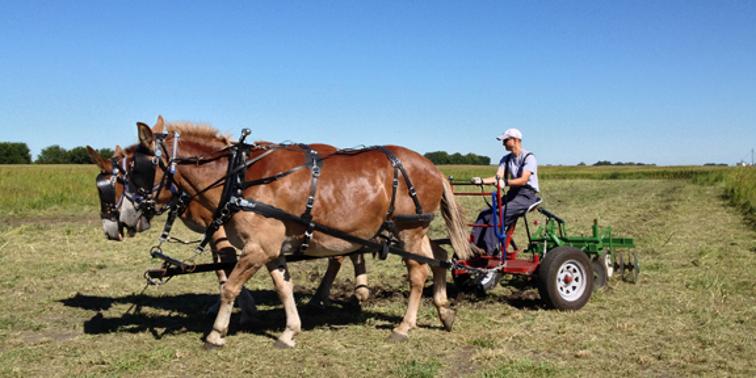 At Bray Grove Farm, we utilize organic methods, alternative tillage techniques, and ecologically responsible farming practices, which preserve soil fertility through a carefully scheduled rotation of produce and cover crops. Hand labor using simple agricultural tools and a team of gentle and loving draft mules help to provide our farm's motive power needs, from the planting through cultivation and harvesting.
We see our mules as living, breathing partners in our endeavors. They are to us, family, and they will always be provided with a safe and loving home for their entire natural lives. Their assistance with farming tasks allows us to reduce the use of fossil fuels in the growing of produce and helps in our goal of achieving self-sustaining, environmentally sound agriculture free of chemical fertilizers and genetically modified (GMO) crops.
In addition to growing produce for our CSA members and restaurant clients, we donate a minimum of 10% of our farm's agricultural production for sharing with individuals and families in need through food banks in the Northern Illinois area.
Small is good. There is beauty and grace in the small family farm that remains mindful of the Read More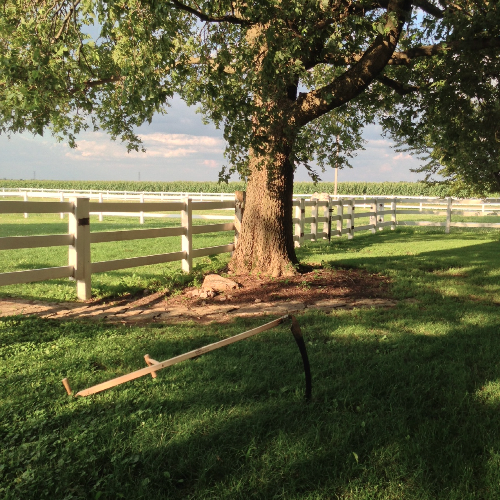 Thousands of years ago, farmers would leave the edges of their field un-harvested, to Read More